A God of Purpose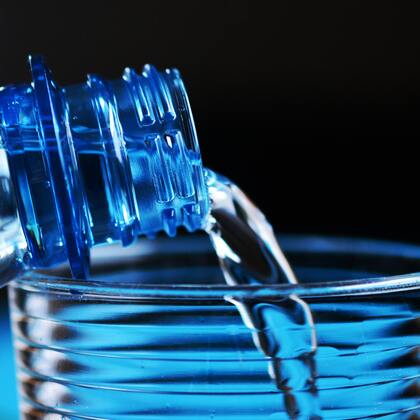 What is the purpose of human life? This is a deeply personal question that all humans ponder, whether consciously or subconsciously. Solomon, a wise king of ancient Israel, attributed this quest for purpose to God putting eternity in the hearts of human beings (Eccl. 3:11). This eternity has been described as "a divinely implanted sense of a purpose working through the ages which nothing under the sun but God alone can satisfy" (The Amplified Bible). Since God has implanted such a sense of purpose within man, we should consider an even more profound question, "What is God's purpose?" If the creature has such a strong sense of purpose, surely the Creator is also a being of purpose. Why did God create a universe? When we look at the earth, the plants, animals, and man we surely see everything was created purposefully. But, many wonder what is this purpose.
Well, this mystery has been revealed! The Apostle Paul, one of the main writers of the New Testament said,
To me, less than the least of all saints, was this grace given to announce to the Gentiles the unsearchable riches of Christ as the gospel and to enlighten all that they may see what the economy of the mystery is, which through the ages has been hidden in God, who created all thing.
This verse tells us that there is an economy that was hidden throughout the ages, even from the beginning of creation, yet it was made known to Paul and then announced and revealed by him both in his preaching and in his writings in the New Testament.
What is this economy? The Bible reveals that this economy is God's economy, and it is simply His plan to dispense Himself into humanity. God can be likened to an exceedingly rich businessman with an enormous amount of capital. His capital is simply Himself, and with this capital He intends to produce something, that is, a group of believers who are lovers of God and are full of God. He calls this group of believers His church, His Body (Eph. 5:23), and His bride (v. 25).
How can God dispense Himself into a human being? First, God became a man, Christ Jesus (John 1:1, 14). This made the invisible God approachable and knowable; nevertheless, God was close but still outside of us. Then Jesus Christ through death and resurrection became the life-giving Spirit (1 Cor. 15:45). The life that He gives us is just Himself as the Spirit. How can we receive this life? It is by believing, by faith. Jesus said that everyone who believes into Him has eternal life (John 3:16). We can pray from our heart: "Lord Jesus, help me to believe in You. Fill me with Yourself as my faith. Thank You for all that You have done for me. I receive You as my life. I give myself to You for Your purpose." Through such a simple prayer, God is able to dispense Himself into you to make you a member of His church, His Body, and part of His bride. This fulfills the sense of purpose deep within you, and even more it is a very significant step in meeting God's need and satisfying His purpose and desire!