Where Can We Find Never Failing Hope?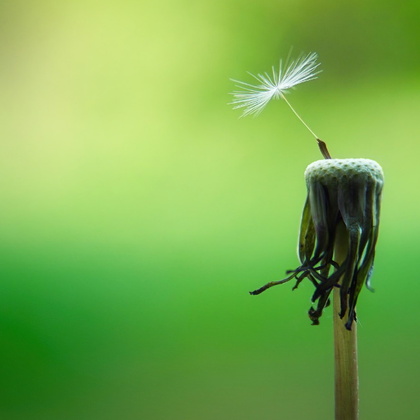 As we live our life, we are guaranteed to encounter three unavoidable negative matters: aging, sickness, and death.  No matter how much we exercise and try to eat a healthy diet we can't avoid this destiny. Our lives will all eventually come to an end.  When we die, what is left? Nothing is left. Although the most successful people may leave behind a legacy, what do they actually have once they are no longer alive? At this point everything that was accomplished and accumulated is vanity. We must conclude that human life is hopeless. We are stuck in a decaying situation with death as our final destination, and yet we are all still looking for hope. Can we find it?
All people look for something or someone to put their hope in. Commonly, the object of our hope changes because the object fails and becomes inadequate to give us lasting hope. We are stuck in an endless cycle of hopelessness, unable to find an object that does not fail us. There is one person we can place our hope in who has passed every qualification and test, who is eternally secure - God must be the object of our hope.
That you were at that time apart from Christ,… having no hope and without God in the world. Ephesians 2:12
Human life is hopeless because we have lost God, the eternal One. Without God, there is no hope in this world. But we can return to God and find hope again. God desires to be everything to man, to fill us with Himself as our hope and put us on the path of hope.
Here are 4 ways we can find hope in our life:
We must acknowledge and embrace the deep sense of emptiness within. This sense is telling you that you are missing God. You need God to be the hope of your life. In the Bible, there was a great king Solomon who sought and experienced all that the world had to offer. He concluded that it is all vanity of vanities, chasing after wind and there is nothing new under the sun. But he also said that God had placed something called "eternity" in man's heart. Eternity is a deep longing for God which nothing of this world can fill – only God can fill and satisfy the sense of emptiness within.
We need to recognize that God can be everything to us. God created us in His image and according to His likeness that we may express and represent Him. We are like a glove that is created in the image of a hand, but without a hand, we are useless and empty. When we are filled with God as the hand, our purpose is fulfilled. Hence, we need to receive God as our life to be able to fulfill His purpose in creating us. God is the only one who can fill all our emptiness and be everything to us.
We must repent and have a turn to God. We need to have a change in thinking about this world and what we put our hope in. No change in government, leadership, and the world situation can bring us lasting hope. We will always be disappointed. No human accomplishment or effort can fill the emptiness within. We need to repent of trying and return and receive God.
We must receive Jesus Christ as our savior and hope. If we have Jesus then we have hope, and our life will be full of hope. God desires to make known the riches of His glory through Christ in us as our hope of glory. Our hope has a destination and that destination is glory - to live in God's glory for eternity. Colossians 1:27 says "To whom God willed to make known what are the riches of the glory of this mystery among the Gentiles, which is Christ in you, the hope of glory,". We can receive Jesus just by opening our being and praying to Him as follows:
"Lord Jesus, I confess that I am empty and looking for hope. I realize that apart from You, nothing and no one can be my hope. I ask You to be my life and hope. I ask You to save me from emptiness, decay, and death.  Lord Jesus, I open to receive You as my savior and hope. I need You as my hope of glory."
After we receive Christ as our hope, we need to actively enjoy this person who is our hope by loving Him, letting Him grow in us, and allowing Him to bring us fully into the glory of God.
"Christ dwelling in us as our life enables us not only to enjoy all the fullness of God today but also to enter into the glory of God in the future (Rom. 8:17; Heb. 2:10). Therefore, dwelling in us today, He is on one hand our life, and on the other hand, He is our hope of glory (Col. 3:4; 1:27). His dwelling in us as our life today means that, through the life of God in Him, He will cause us to grow and become like God, to grow and be conformed to the image of God, and eventually to grow into the glory of God."


Knowledge of Life, Ch. 4
You may read more in the Knowledge of Life. It is available in our free Christian book series.
*All quotes © by Living Stream Ministry. Verses are taken from "The New Testament Recovery Version Online" at https://online.recoveryversion.bible